PROFESSIONAL SECURITY DRIVER TRAINING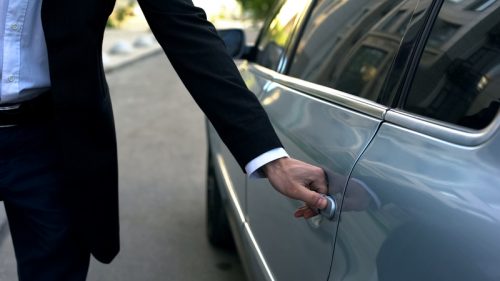 What is included in PROFESSIONAL SECURITY DRIVER TRAINING
The Professional Security Driver course is an interactive three-day workshop developed for participants who are responsible for transporting executives, VIPs, persons at risk or hotel guests if working in the hospitality industry. It is also a mandatory entry course for anyone without experience wanting to enter the Executive Protection industry and take the Executive Protection Officer Basic course.
Participants on this workshop will learn an efficient approach to driving and maintaining the vehicles they will be responsible for. They will also come to understand the effects of human factors, such as attitude and fatigue on driving performance.
The course will help participants to focus on developing a systematic and defensive approach to hazard management and risk reduction, including improved awareness and observation of potential road risks. They will acquire the necessary knowledge and skills to successfully transport their passengers and to react in a favourable manner in the event of an unfortunate incident.
Participants
Physically, mentally, and emotionally fit
Current valid motor vehicle driving license
Qualification: Participants will be assessed throughout the three-day training to determine their capabilities of fulfilling the role of a Professional Security Driver.
Upon completion and having passed stipulated assessments, participants will receive the certificate Professional Security Driver issued by Excel Security Solutions AG Switzerland, an EduQua certified training institution.
Participants will do a full-day Basic Life Support/Automated External Defibrillation (BLS-AED) course and receive a corresponding certificate valid for two years upon successful completion.
Completion of the Professional Security Driver course is a prerequisite for attending the following courses (unless participants have done a similar course):
    Executive Protection Officer Basic
    Executive Protection Officer Intermediate
    Executive Protection Officer Advanced