Effective security is derived from informed and aware people within any organization.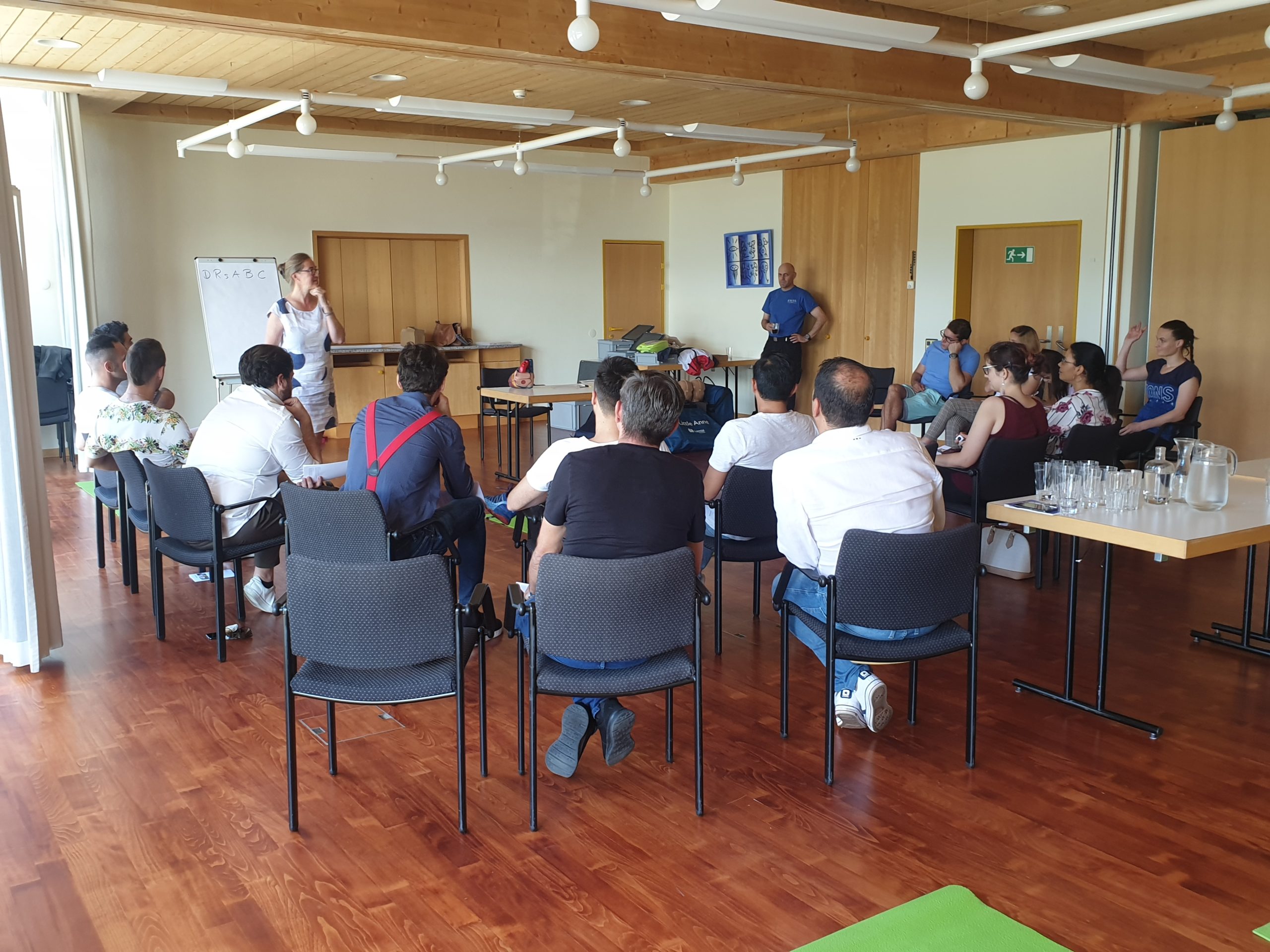 Instructors
Our internal instructors and external associate instructors come from a variety of backgrounds, civilian, private industry, international media, military, police and special forces. We have journalists, life coaches, awareness and prevention specialists as instructors. This is the core of the successful learning experience we provide and what enables us to bring a variety of different skill sets and expertise into our workshops and courses.
As an EduQua certified training institution, Excel Security Solutions ensure all their instructors conform to the high industry standards set down by the governing body of the EduQua certification authority.
Learn more about EduQua
Training Material Development
Lead Training Instructor
– Security Awareness Training
– Executive Close Protection
– Conflict Management
Training Material Development
Lead Training Instructor
– Security Awareness Training
– Executive Close Protection
Training Material Development

Lead Training Instructor
– Security Awareness Training
Training Material Development
Lead Training Instructor
– Security Awareness Training
 Training Material Development
Associate Training Instructor
– Security Awareness Training
– Medical Emergency/First Aid
– Access Negotiation Trainings for Humanitarians
 Associate Training Instructor
– Youth Risk Awareness
– Life Skills
– Conflict Management
James Otigbah CPP MSyl Fda
Protection & Risk Management Specialist
 Training Material Development
 Lead Training Instructor
Security Awareness Training
Executive Close Protection
Conflict Management
He holds, among other qualifications, the widely recognised CPP certification of ASIS, a degree in Protective Security Management from the University of Buckinghamshire (UK), a Certificate in Terrorism Studies from the University of St. Andrews (UK) and a Certificate in Security Management from the University of Leicester (UK). He has also been elected a Member of IISec; having met their academic and professional requirements.
He has vast experience in the Executive Protection field and has an excellent track record in the security industry, having operated among others in most European countries, in African countries such as Libya, Somalia, Kenya, Nigeria, Tunisia, Egypt and South Africa; in Yemen and other Arab countries as well as in Mexico, the USA, Hong Kong and Thailand.
More
John Andrew McVey
Security Consultant
Training Material Development
Lead Training Instructor
Security Awareness Training
Executive Close Protection
John has over 35 years operational and strategic experience in security and crisis response. During his military service, John served with the British Army Close Protection Unit (CPU) as a Protection leader and trainer. John was attached to the UK Foreign and Commonwealth office on several worldwide assignments as the senior protection officer to Her Majesty's UK Ambassadors.

The past 13 years on leaving the service, John has extended his experience in the commercial security industry taking up country manager and project manager/ consultancy roles throughout the Middle East, Central Asia and North Africa for companies such as Control Risks (Security), BP (Oil and Gas), The Movenpick Group (Hotels & Resorts) and Black and Veatch (Energy).
More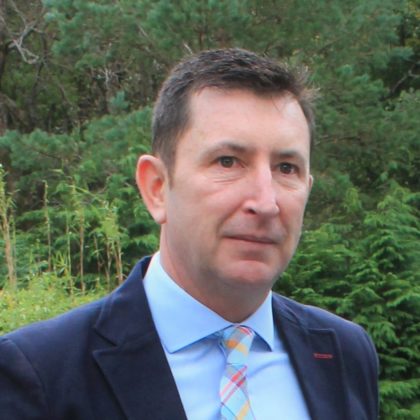 Caroline Neil
Security Instructor
Training Material Development
Lead Training Instructor
Security Awareness Training             
Caroline is the founder of RPS Partnership and now leads the team as the Managing Director. She has a hands on role providing training and risk management advice for a broad range of organisations and NGOs; from large media corporations to oil and construction multinationals, as well as international charities. She has been a security and risk management specialist for over 25 years and advises organisations on security strategies that fit their requirements.
Caroline has conducted training in security, risk and travel management security; including kidnap and ransom and crisis management workshops. She pioneered Hostile Environment training for the BBC and other media organisations and then worked as Head of High-Risk Security at the BBC where she advised senior executives and war zone journalists on risk management and travel security. She is experienced at managing risk for high risk programmes as well as investigative journalists.  She has worked for Control Risks Group as a Crisis Management consultant, and is experienced at writing crisis management plans, advising on evacuation plans and designing and delivering crisis response training packages.
She retrained as a teacher in 2008 and is a qualified registered teacher and trainer of trainers. She holds a Post Graduate Certificate in Education (PGCE) and Qualified Teacher Status and has designed Training of Trainers courses for national staff overseas to empower them to train in their own languages.
Working Overseas
Recent travel has included Central and South America, the Middle East; Iraq (and Kurdistan), Lebanon, Oman, Africa: Mali, Tunisia, Ivory Coast, Nigeria, and Pakistan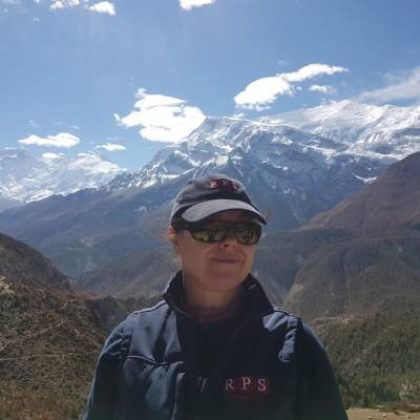 Simiyu Werunga
Consultancy, Advisories & Training
Training Material Development
Lead Training Instructor

Security Awareness Training                           
Capt. (Rtd) Simiyu Werunga is a retired military helicopter fighter pilot and an accomplished expert in Public Security and Safety. He holds a BA in Security Management, a Masters in Peace Studies and International Relations and has completed course work for a PhD in International Security and Strategic Studies. He holds several other certificate qualifications in Countering-terrorism studies, Disaster Preparedness and Management, National higher Diploma in security management, Diploma Security Management, Certificate in Security Management, Certificate in Safety and firefighting, First Aid Course, Certificate in Security and Fraud Investigations course, Certificate in hotels security Management. He has, amongst other qualifications, two fellowships, both from China Foreign Affairs University-Beijing in 2012 and 2017 respectively and one other fellowship from DANIDA Fellowship Centre-Denmark in 2015. He possesses a certificate in Ebola Virus outbreak management and a certificate in Active shooter management, both from the United Nations Department of Safety and Security.
Capt. Simiyu is a leading security consultant and trainer in National and International security, public safety and security and Security sector Reforms having been the team leader in training SSR courses at the International Peace Support Training Centre (IPSTC) Kenya, Eastern Africa Standby Force Command (EASF),Nairobi and participated in running  SSR course at the Rwanda Peace Academy (RPA). He is a training member of community of practice with the International Security Sector Advisory Team (ISSAT) in Geneva, Switzerland.  He is currently a consultant -Rule of Law Pillar at the United Nations Institute of Training and Research-UNITAR in Geneva, Switzerland.
More
Tanya Spencer
Strategic Risk Management & Communication Specialist
Training Material Development
Lead Training Instructor
Security  Security awareness trainings
Crisis management and communication
Tanya has trained nearly 6000 people to work and live in destinations from A-Z, authored two travel security books, and has presented her approach at several international conferences. In a career spanning over 30 years, Tanya has lived and worked in over 40 countries. Her extensive experience includes working with all layers of society from government and UN officials, businesspeople, journalists, engineers, aid workers, and rural people. Her broad experience has given her intercultural, interreligious, and international perspectives – all of these she brings into designing and delivering her workshops to suit the needs of her participants.
Tanya has been a leader within the security profession. She held several top positions within ASIS International, the world's largest security network, including as Assistant Regional Vice President and the Strategic Lead for Women in Security (WIS) on the European Advisory Council. She has been chairwoman for the Safety and Security Community of Practice of the ACT Alliance, a network of over 140 NGOs. Tanya holds two master's degrees – Intercultural Communication (Roskilde University) and Social Policy in Developing Countries (London School of Economics).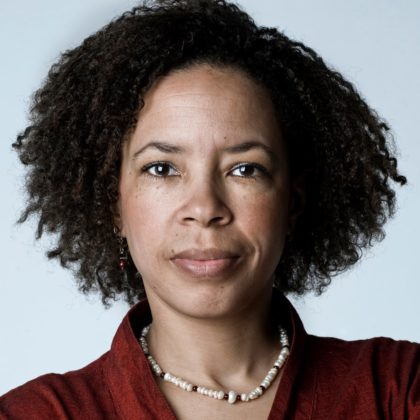 Gaetan Vannay
Senior Human Security Adviser & Analyst in Geopolitics
Training Material Development
Associate Training Instructor
Security Awareness Training
Strategic Communication
War reporter for nearly 20 years, he has reported the main conflicts of this early 21st century and has collaborated with media such as BBC, Al Jazeera, RTS (Radio Television Suisse), Radio France (France Info, France Inter) and Le Monde among others.
Beaten in Zimbabwe, kidnapped in Ukraine, detained by the Ivory Coast Army, chased in Hama by the Syrian regime, arrested and interrogated by FSB in Dagestan, surrounded in Zentan by the Khaddaffi army, he has an extensive experience of dealing with at-risk situations and personal experience in dealing with PTSD.
Gaetan Vannay has drawn on his experiences to develop his expertise and training with a focus on the individual as one's own main and first security provider. He collaborates with various organizations of journalists, think tanks, NGOs and international organisations to train local and international staff, journalists and researchers all over the world. He also advises various state security bodies, such as Switzerland (foreign posting), Tunisia, DRC, Palestine, etc., specifically on strategic communication for environments where security is the main concern.
Alumni Fellow at the Geneva Center for Security Policy, Gaetan Vannay currently teaches for the "GCSP Leadership in International Security" course. He is a lecturer for the "Global Security and Conflict Resolutions" MAS at University of Geneva.
Gaetan Vannay also co-founded Securaxis, a start-up which leverages new technologies (AI, big data, … ) to develop safety & security tools."
Gaetan Vannay holds, among other qualifications, a certificate in journalism from the University of Neuchâtel (CH), a certificate in Russian language from the Ural State Technical Institute of Ekaterinburg (RU), a certificate in Conflict Resolution & Peace Building  from the International Center for Parliamentary Studies (UK) » He got trained at surviving in hostile environment by former British Special Forces.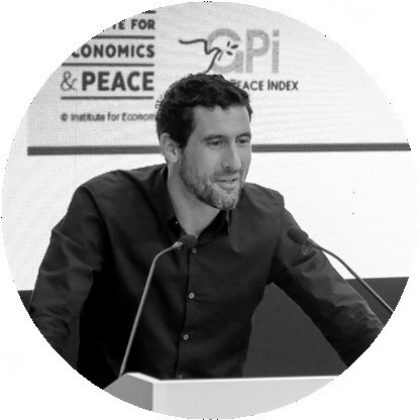 Stella Nasirumbi
IHL & Human Rights Consultant
Training Material Development
Associate Training Instructor
Stella Nasirumbi works as a consultant at Excel Security Training. She is an international lawyer working on the intersections between public international law, international humanitarian law (IHL), business, and human rights. She has previously worked at the Global Initiative for Economic, Social and Cultural Rights (Geneva), Shelter Afrique, Kaplan & Stratton Advocates, and the United Nations Human Settlements Programme (UNHABITAT) in Nairobi, Kenya. She has also worked as a graduate assistant at the University of Nairobi, School of Law, researching on fiscal law, development and human rights issues in the African context. Currently finalising her LL.M at the Geneva Academy of International Humanitarian Law and Human Rights, she also holds an LL.M from the University of Nairobi (Gandhi Smarak Scholar) and an LL.B from the same university. 
Her main responsibilities at Excel Security Training is to confirm all training designed and delivered by Excel Security Training  conform to International Humanitarian Law (IHL) and human rights law.
She is passionate about legal research, especially focusing on the place of corporations in international law, their duties, and obligations. She has recently carried out research on the activities of Chinese and Swedish MNCs in Kenya and South Sudan respectively and recommended solutions to promote their compliance with IHL and human rights. 
Stella is currently based in Geneva, Switzerland. 
Cedric Tortevoix
Security Operator
Training Material Development
Associate Training Instructor
Security Awareness Training
Cedric is an experienced security specialist who works as an operator and trainer in the private security sector since more than 24 years. He is a highly skilled professional Close Protection Operative with proven civilian specialist training. On several occasions he has been called on to provide personal protection to high risk individuals and families.
Cedric's career in the private sector has included working for corporate executives, CEOs, artists, royal families, journalists during riots in France and with politicians on several deployments worldwide; in most European countries, Brazil, USA, UAE, Morocco, Senegal and many more.
Cedric has vast experience as an operation manager and trainer; having trained a team of more than 30 security staff and executive protection agents and local security guards from Senegal and Mauritania.
He is also a trainer in France in conflict management and terrorist awareness. He can instruct in both English and French.
David Nzomo Matee
Safety and Security Consultant Emergency Medical Technician – Paramedic (EMT-P)
Training Material Development
Associate Training Instructor
Security Awareness Training
Medical Emergency/First Aid
Access Negotiation Trainings for Humanitarians
David Nzomo Matee is a health, safety and security consultant with over 14 years in the field. He possesses a BSc degree in Investigative Forensics and he is also a certified Emergency Medical Technician – Paramedic (EMT-P)
David is currently pursuing a diploma in Security management. He has assisted in numerous medical incidents and disasters in Africa ranging from road and rail traffic accidents, collapse of buildings, fires and acts of Terrorism.
Has been involved in conducting workplace safety audits for various organisations in Kenya. Been involved in developing safety and security related training curriculums for schools, colleges, religious institutions, the diplomatic community the private sector and the Kenyan police.
David has been instrumental in developing hostile environment workshops, individual safety awareness training and access negotiation trainings for the humanitarian sector in Kenya, Somalia, South Sudan, Nigeria, Iraq and Afghanistan.
David is currently contracted to work as a safety and security training consultant in Afghanistan.
David Brient, Bsc
Life Coach
 Training Material Development
 Lead Training Instructor
Lifeskills                                                                                     
Conflict management
David is passionate about teaching people of different ages and backgrounds about conflict management and the awareness to avoid and manage difficult encounters. With 30 years' experience in a wide range of martial arts and negotiation tactics, David enjoys the challenge of helping others to learn new skills that may save their lives or prevent serious risks. David's passion and skills include being a qualified executive and life coach, a senior consultant with Rise Beyond, a qualified structural dynamics facilitator, a martial arts instructor and a lead instructor with Excel Security Solutions AG.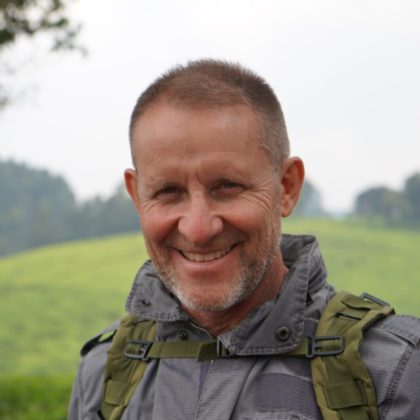 Ryan Ulrich, MA, MBA,
Life Coach
Training Material Development
Lead Training Instructor:
Addiction prevention         
 Lifeskills
Ryan is a former alcohol, cigarette and drug user who is in long-term recovery from addiction. Ryan works in international schools to share his story of overcoming addiction to help students, teachers and partners to better understand the risks around addiction and empower them to make informed, safe choices around substances. Ryan shares how his struggle with addiction to alcohol, marijuana and nicotine began in high school and resulted in getting expelled from college and nearly losing his life due to the depression and risks associated with drug use. After getting help for addiction, Ryan successfully rebuilt his connection with his family, friends and career going back to school to earn his BA and MA in political science and Chinese and worked in education, communications and health care before launching his business full-time helping students across the world to better understand the risks around drugs and alcohol. Ryan is trained in addiction prevention by the Hazelden Betty Ford Foundation, one of the leading drug and alcohol treatment organizations in the world.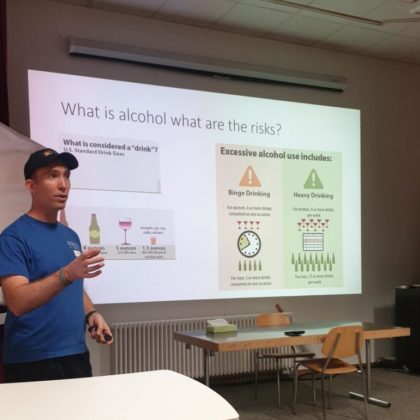 Alexander H. Bertea, MLIS
Life Coach
Training Material Development
Lead Training Instructor
Lifeskills
Conflict management 
Addiction prevention
Alex Bertea is an instructor and security consultant for Excel Security Solutions AG.
A published writer and paraprofessional educator (US), he has experience teaching groups ranging from special-needs adolescents to adult learners, in subjects such as physical education, information-literacy and history. He has also volunteered in numerous drug and alcohol treatment facilities in the US, working with individuals recovering from substance abuse issues in outpatient treatment situations.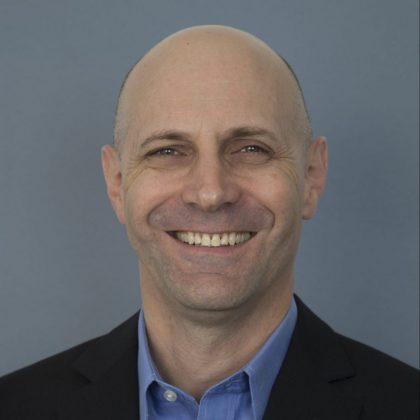 Mentor Shkoza
Security Agent Operational
Excel Security Solutions Training Instructor
Basic Security Course
Youth Risk Awareness
Life Skills
Conflict Management 
Mentor is a fulltime security agent who has been working for Excel Security Solutions since 2013. He does his military service in the Swiss army in the security division of the Swiss Airforce, where he is charged with airport security. He is a corporal and responsible for close combat.
Mentor is an avid boxer and practices various martial arts. He is a qualified shooting safety officer (SMTP association, Switzerland).
More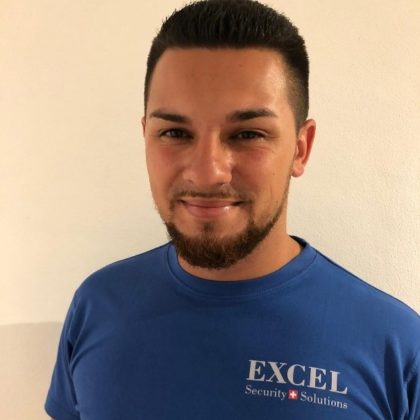 Associate Training Instructor
Youth Risk Awareness
Life skills
Conflict Management

Manuel is a full-time certified biology teacher and has vast experience working with kids between the ages of 14 and 18. Besides his fondness for teaching, and working with children and youths, he is in an impassioned student of various martial arts with more than ten years of experience in martial arts, self-defence and full contact fighting.
Manuel has been an associate instructor for several years for Excels Security Solutions focusing on the threats facing children and young adults today and finding mitigation strategies to deal with them