CLOSE QUARTER COMBAT COURSE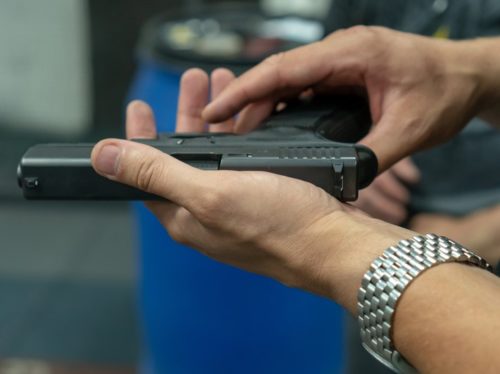 What is included in CLOSE QUARTER COMBAT COURSE
The content of our Close Protection Officer Firearms course has been designed, incorporating our instructors' extensive experience. The course contains no theoretical classroom work. All training is practical and will be conducted on a shooting range. You will be on the range all day, every day. The live fire shoots are realistic and fast paced. At the end of the course, we guarantee that you will be a more competent and confident armed close protection office.
Course information
Course duration is 5 days. It consists of different training blocks to get the participant to a high level of weapon competency, skill, speed, accuracy, and safety, whilst operating alone or in a small team in crowded/enclosed places. The course has been designed to fill several training gaps that we have identified within the training industry and concentrates almost entirely on armed Close Quarter Combat (CQC) in enclosed places.
The course is conducted at a range complex in Switzerland.
Participants
All Close/Executive Protection officers who already have experience with firearms and are licensed to carry a firearm in the line of duty.
Fundamentals of firearm safety
Fundamentals of speed and accuracy in tactical shooting
Static shooting (with principal)
Shooting from behind cover techniques
CQC shooting techniques
1 and 2 man extraction (with principal)