CERTIFIED PROTECTION OFFICER TRAINING (BASIC)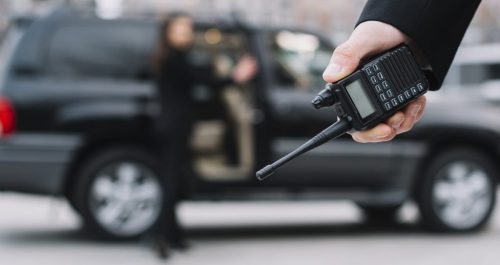 What is included in CERTIFIED PROTECTION OFFICER TRAINING (BASIC)
The Executive Protection Officer Basic course covers the basics of executive protection competences and introduces participants to the basic theoretical and practical skills needed to start operating as executive protection officers in low-risk environments, including First Aid training.
The Executive Protection Officer Basic course may be used as a first step into the personal protection industry. It is the first of three levels of executive protection workshops developed by Excel Security Solutions.
Participants
Close protection officers and novices to the industry who are interested in working in the corporate and private family environment.
Skill prerequisites: Completion of the Professional Security Driver course. For exemptions see here.
Qualification: Participants will be assessed throughout the seven-day training to determine their capabilities to be certified as an Executive Protection Officer Basic.
Upon completion and having passed set down assessments during the course, participants will receive a certificate as Executive Protection Officer Basic, issued by Excel Security Solutions AG Switzerland, an EduQua certified training institution.
Participants will also receive a First Aid certificate valid for two years.