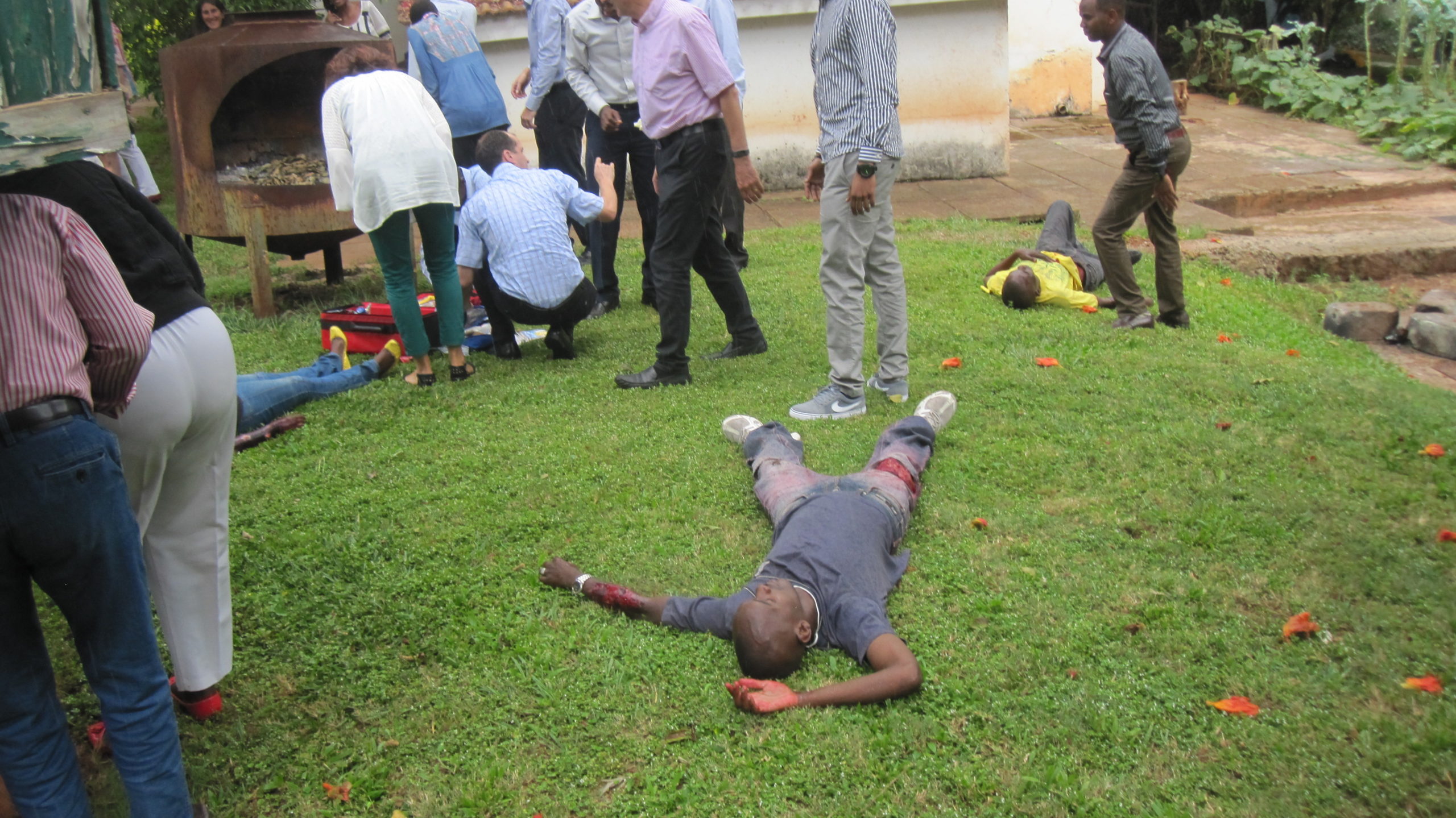 Learn more about HEFAT COURSE
The main aim of this 2-day workshop is to equip participants with the knowledge and skills to operate safely as first responders to medical situations in remote, challenging and hostile environments. The course focuses on stabilization of the casualties, through to the skills required for prolonged field care until evacuation or the arrival of professional medical care.
The first day of the course is based on the Emergency First Aid at Work EFAW. This part of the workshop will show you how to deal with everyday emergencies and basic trauma injuries such as those encountered in a road traffic collision. On the second day, we integrate scenarios that participants may be likely to encounter when travelling to remote areas. Our training is tailored to suit organisations or persons travelling to or operating in challenging, remote environments where access to medical facilities is limited. It goes beyond the usual basic first aid course by integrating medical emergency scenarios that may occur when in environments where medical facilities are not readily accessible. The course is ideal for participants with little or no first aid training or those wishing to enhance their existing knowledge. All our Remote First Aid workshops are delivered by professionals with experience of providing medical care in a hostile and/or remote environment.
Course Content
Basic Incident Management and reporting
Casualty Management
Trauma and First Aid Kit content awareness
Wounds, Bleeding and Shock management
Musculoskeletal injuries management
Vehicle Safety & Extrication Techniques
Weapons Familiarization and Mechanism of Injury
Triage
Poisoning Management
Coping with Stress
Participants
Persons travelling to hostile environments and remote parts of the world with limited emergency services and difficult access to medical care.
All persons who undergo the Executive Protection Officer Advanced Workshop.
Depending on your industry or employment sector, you may wish to contact us to design a tailored workshop for you.
Certification
After successful completion, a recognized certificate will be awarded.